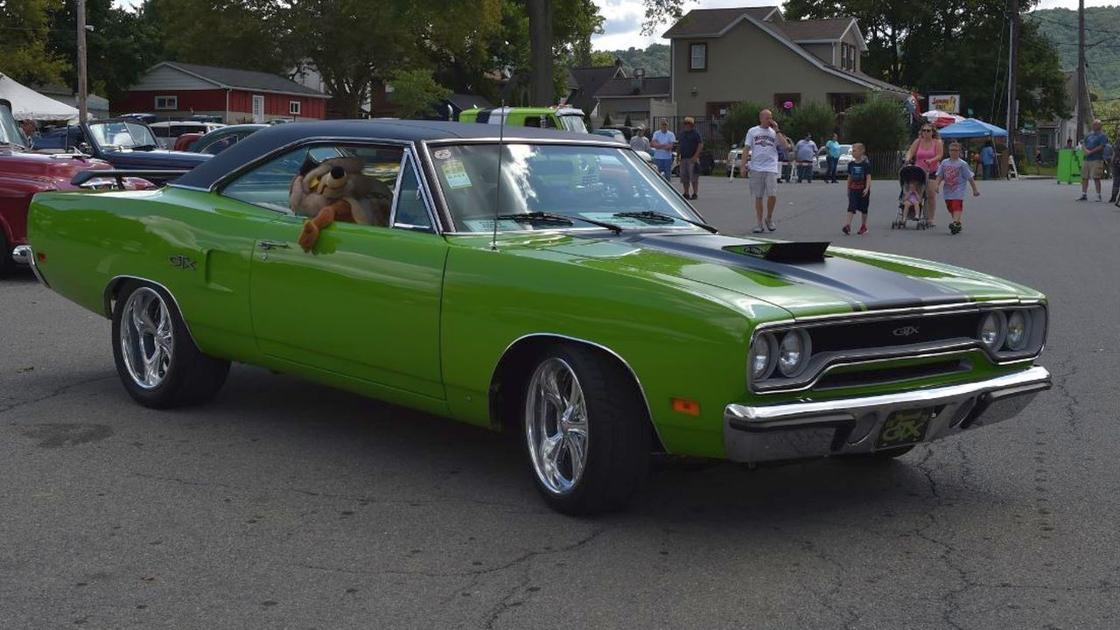 Things to do: Cars are stars in Macungie jamboree | Features
The cars are the stars at the 42nd Wheels of Time Rod & Custom Jamboree, a festival that will fill Macungie Memorial Park in Macungie, Lehigh County, with more than 1,500 of the most colorful custom cars and street rods on the East Coast.
The event, presented by the Wheels of Time Street Rod Association, will be held Friday through Sunday at the park at 50 N. Poplar St.
The jamboree attracts approximately 20,000 participants and spectators annually and benefits more than two dozen charitable organizations and scholarship programs, with an average of $60,000 being raised each year.
To date, more than $1.3 million has been donated to local community organizations, more than 300 scholarships have been awarded, and hundreds of pints of blood have been given to the Miller-Keystone Blood Center, organizers said.
In addition to the custom cars and street rods, there is live music with popular Elvis tribute artist Jeff Krick Jr. from 7 to 10 p.m. on Friday and '50s and '60s rock-and-roll band Flamin' Dick and the Hot Rods from 7 until 10 p.m. on Saturday at the park's bandshell, as well as the Allentown Hobo "Almost" Marching Band and '50s and '60s doo-wop band Rama Lama.
The event will begin with its annual cruise through Emmaus, Lehigh County, on Friday, which has been a long-time favorite of the community. The cruise features the first 200 show cars that sign up on Friday at the show.
The cruise will leave Allen Organ on Route 100 at 6:45 p.m. and travel through Macungie via Main Street to Buckeye Road to Chestnut Street into Emmaus. It will continue east to Main Street and then north on State Avenue to Harrison Street, west to North Street past Emmaus High School, then north on Cedar Crest Boulevard to Lower Macungie Road.
Also appearing at the jamboree are the Batpod, "Greased Lightning" car, the Bigfoot monster truck and a car corral featuring dozens of cars for sale.
Other highlights include quilt and gift basket raffles, a flea market and a crafter area with 250 vendors, appearances by UFC fighter Bill Algeo and MMA fighter Marcus Hardiman from 10 a.m. to 5 p.m. on Saturday and 10 a.m. to 3 p.m. on Sunday; and a food court.
Gates will open at 7 a.m. each day of the festival, and the car show goes until sundown. Music will continue until 10 p.m. on Friday and Saturday.
Admission is $10 for age 17 and up.
Fleetwood Community Theatre presents Neil Simon's comedy
Fleetwood Community Theatre will begin its season with "Barefoot in the Park" on Friday, Saturday and Sunday on an outdoor stage under a pavilion at Evergreen German Club in Ruscombmanor Township, Berks County.
In Neil Simon's hit comedy, which bowed in 1963, Paul and Corie Bratter are newlyweds in every sense of the word. He's a straight-as-an-arrow lawyer and she's a free spirit always looking for the latest kick. Their new apartment is her most recent find, but it is too expensive, with bad plumbing and needing a paint job. After a six-day honeymoon, they get a surprise visit from Corie's off-beat mother and decide to play matchmaker during a dinner with their neighbor-in-the-attic, Victor. Everything that can go wrong does. Paul just doesn't understand Corie, as she sees it, and she just wants him to be a little more spontaneous such as running "barefoot in the park."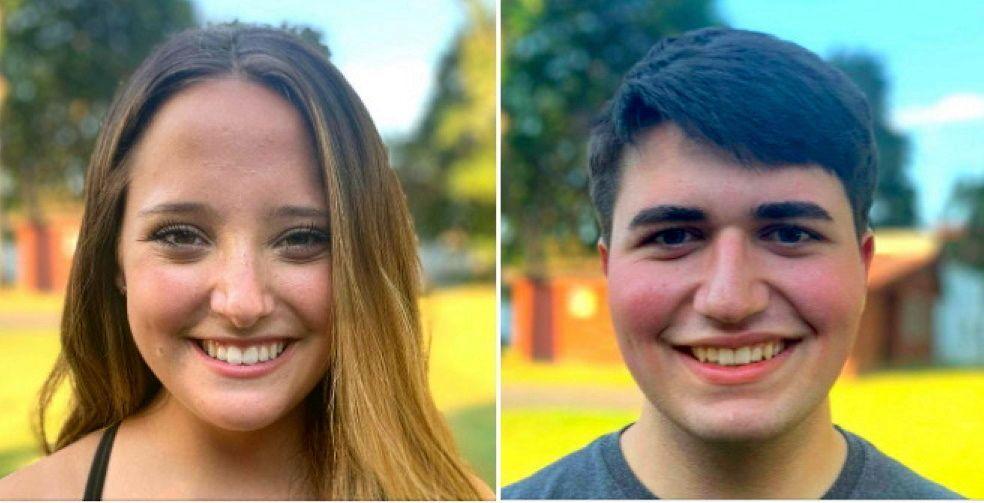 The cast features Kyleigh Vicoso as Corie Bratter; Evan Watkins as Paul Bratter; Susan Behm as Ethel Banks; Bryan Cook as Victor Velasco; Dane Mountain as Harry Pepper and Ken Dreistadt as the delivery man.
"Barefoot in the Park" is directed by Daniel Petrovich.
Performances are 7:30 p.m. on Friday and Saturday and 3 p.m. on Sunday at Evergreen German Club, 415 Hartz Rd. The club will open for dinner an hour before showtime.
Tickets are $15 in advance and $18 at the door for adults; and $12 in advance and $15 at the door for students.
Sneak peek of RCT's 'Nunsense'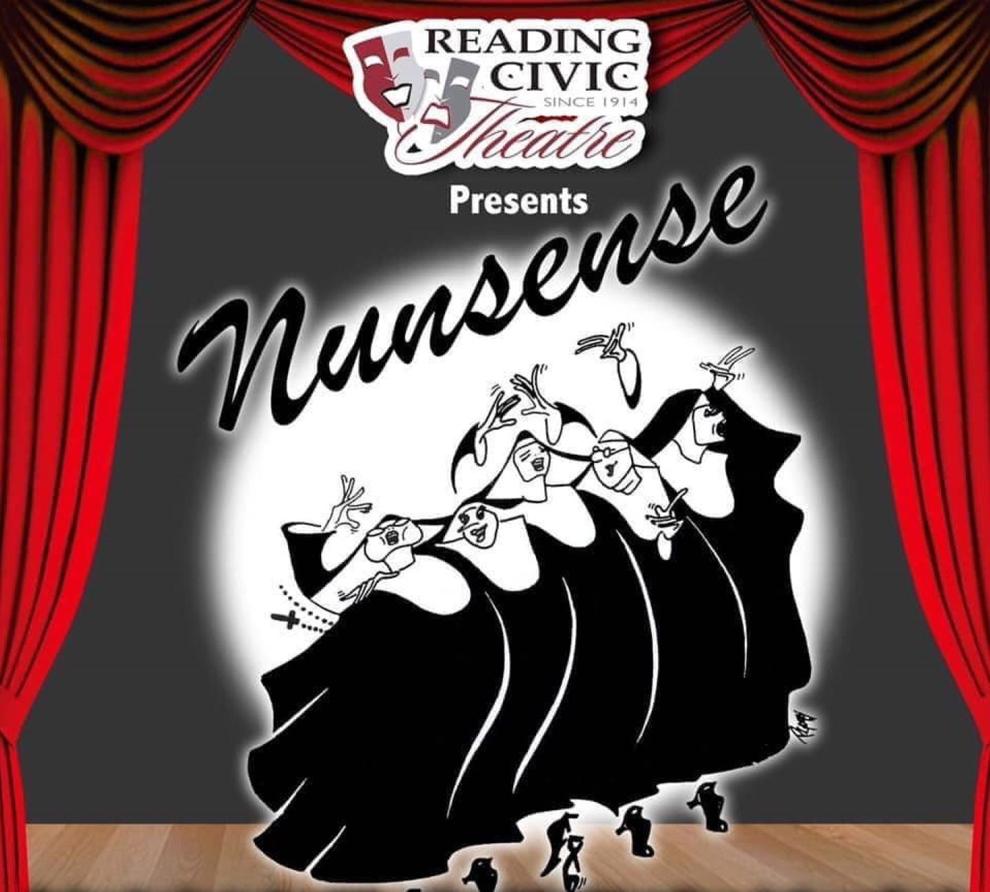 Meet Reading Civic Theatre's Little Sisters of Hoboken as they mix and mingle with the customers at the DoubleTree Hotel restaurant in downtown Reading from 6 to 8 p.m. on Saturday. Members of the cast of RCT's "Nunsense" will provide a glimpse into the lives of the sisters and sing a couple of their favorite songs.
The full show of "Nunsense" will be Sept. 10-12 at the Alsace Lutheran Church, 2201 Kutztown Rd., Muhlenberg Township.
Zoocoustic Night at Lehigh Valley Zoo
Join the Lehigh Valley Zoo from 5 to 9 p.m. on Saturday for its third annual Zoocoustic Night at the Zoo fundraising event.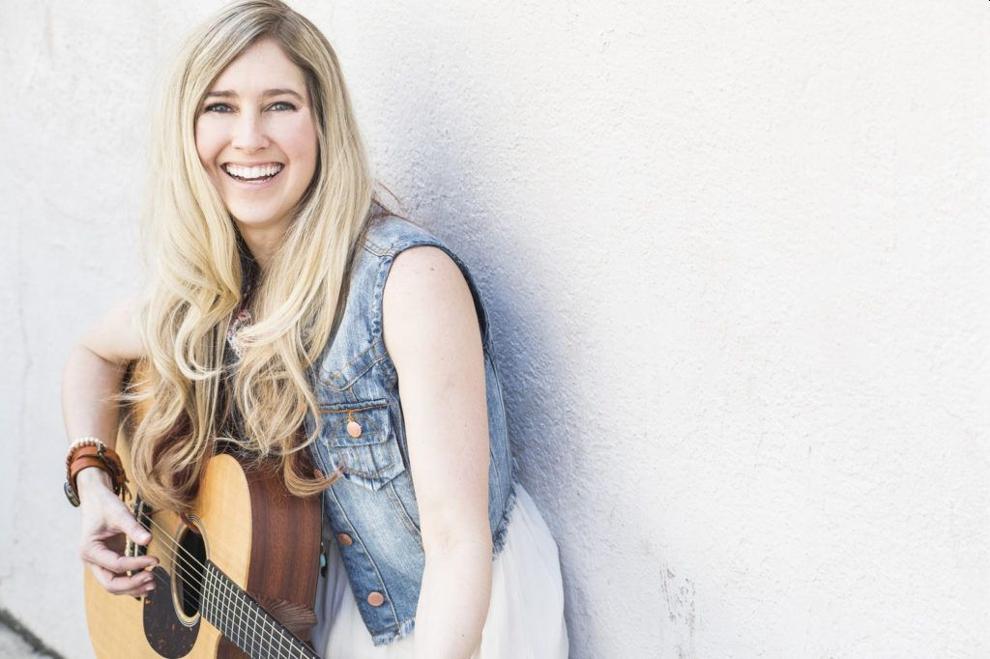 Enjoy the Lehigh Valley's most unique music venue, featuring acoustic music from a list of local artists that include Stacy Gabel, Glenwood, Erin Kelly, Frank Porter, Seth Witcher, Jeni Hackett & Marc DeBoeser. Attendees who are 21 and older will also have the opportunity to sample the offerings of several local wineries.
There also will be gourmet tacos, nachos, burgers, and more from Geakers at the Zoo.
Experience the zoo after hours, when the animals are most active and enjoying their dinner. Stages will be located throughout the zoo, where musicians will be playing simultaneously and music will be continuous throughout the event.
Guests can explore the zoo, check out performances from local musicians, and enjoy a variety of beer, wine, seltzers, and ciders.
Tickets are $25 for age 12 and up; and $20 for age 2 to 11.
Sip and Slide through south Bethlehem
Bethlehem's SouthSide Arts District invites the public to "sip and slide" through the downtown from 1 to 5 p.m. on Saturday.
The Sip and Slide Summer Cocktail Crawl has been happening on the south side since 2018. This year, due to COVID-19, the crawl was pushed back from its original date in June to August, and it's themed as "Summer's Last Hurrah." The day will include sidewalk sales, special music guests and 10 sample-sized summer-themed cocktails.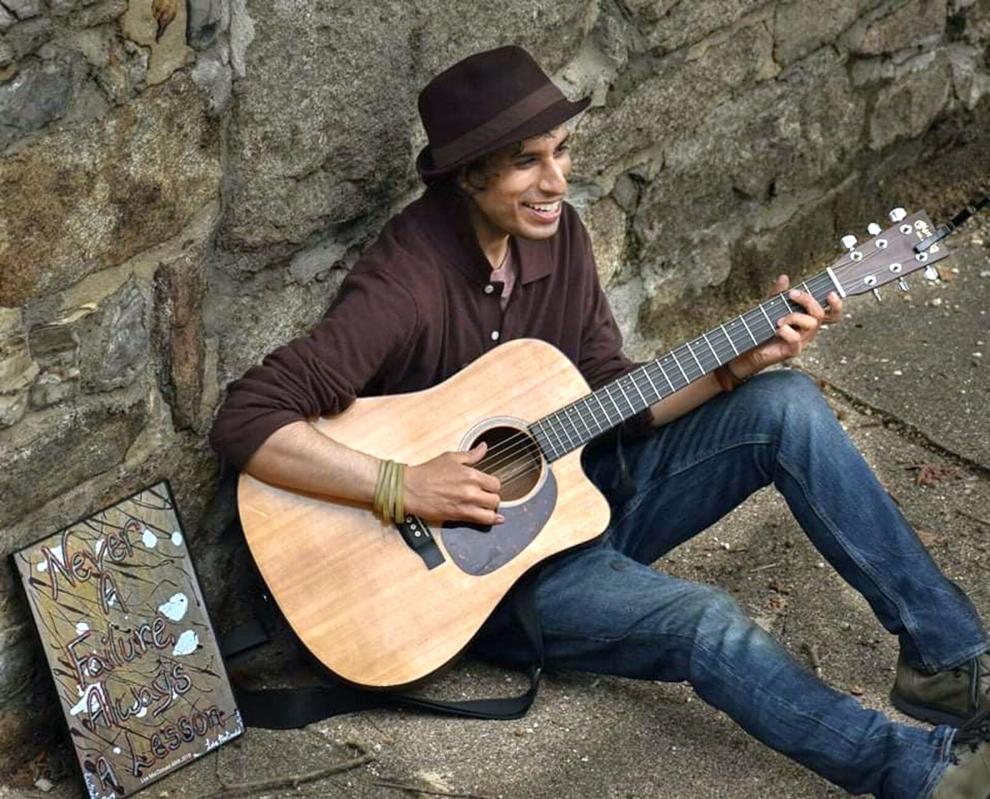 Performers will include pianist Neil Grover, Lehigh Valley Music Award winner for Outstanding Song, Stacy Gabel, Jazz Singer Corinne Mammana, and up and coming acoustic cover duo, The Reconnect.
Participating merchants will include Social Still, 530 E. Third St.; Dinky's Ice Cream Parlor & Grill, 312 E. Third St.; Eva's Bargain Boutique, 412 E. Fourth St.; The Colony Meadery, 21 E. Third St.; Lara Bly Designs, 202 E. Third St.; F&A Groghouse, 117 E. Third St.; General Zapata, 15 E. Fourth St.; ZEST bar+grille, 306 S. New St.; Molly's Irish Grille, 4 E. Fourth St.; and Sotto Santi, 10 W. Fourth St.
Tickets support the participating merchants and the SouthSide Arts District downtown revitalization program.
Passports can be purchased online or the day of the crawl at the SouthSide Arts District's main office at 324 S. New St.
Pocono State Craft Festival returns
The 2021 Pocono State Craft Festival will return Saturday and Sunday to the Quiet Valley Living Historical Farm in Hamilton Township, Monroe County.
The craft festival has attracted the finest artists and craftspeople from across the United States and has become "a destination" for the collector of quality art and fine crafts. It also features one of the area's largest varieties of art and craft demonstrations.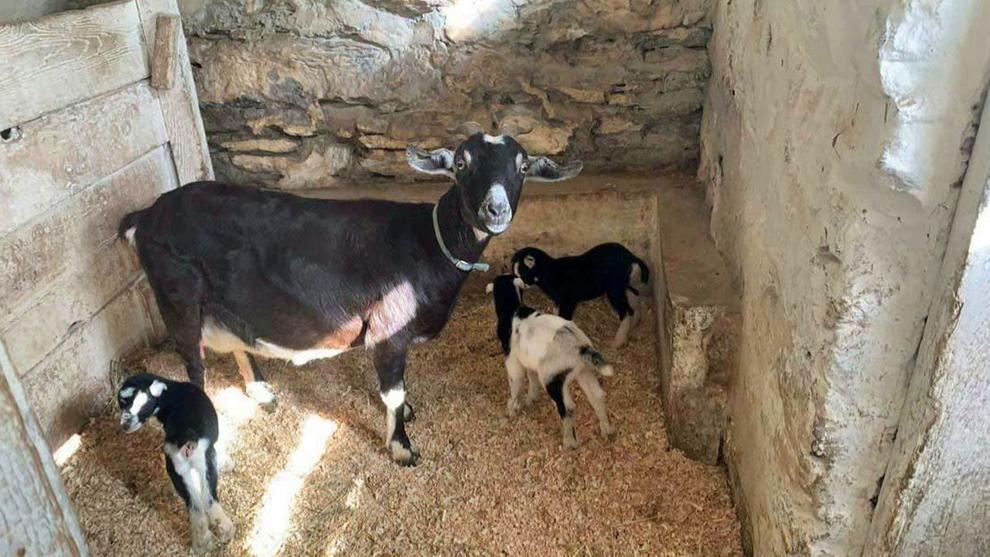 Admission also includes Quiet Valley's attractions. Quiet Valley Farm is a nonprofit, living history museum preserving 19th century Pennsylvania German agricultural heritage. Period dressed interpreters portray descendants of Johann Depper, re-enacting daily life on the farm.
Nestled in the Pocono Mountains on 114 acres of beautiful pastures, woodlands and streams near Stroudsburg, Quiet Valley hosts all the farm animals typically found in the 1800s. Rabbits, chickens, ducks, geese, cows, pigs, goats, sheep, and Suffolk Punch draft horses live on the homestead. The buildings include an 1850s bank barn, the original farmhouse, a cabin, spring house, ice house, smokehouse, dry house and assorted smaller barns. Quiet Valley is listed on the National Register of Historic Places.
Admission is $6 for age 13 and up.
Ella Fitzgerald tribute at Bucks County Playhouse
Singer Freda Payne, the singer of the disco-era top-charter "Band of Gold," will bring her acclaimed "Tribute to Ella Fitzgerald" to Bucks County Playhouse for 10 concerts from Friday through Sept. 5.
Payne, an accomplished R&B and jazz vocalist, pays tribute to the legendary Ella Fitzgerald's 60-plus-year career from her 1934 award–winning Apollo Theater debut and through her celebrated career as a vocalist. The star of such Broadway shows as "Jelly's Last Jam," "Sophisticated Ladies" and "Blues in the Night," Payne "recreates the spirit of Ella" with her renditions of "A Tisket, A-Tasket," "Sweet Georgia Brown," "It Don't Mean A Thing" and "Mack the Knife," as well as many other Fitzgerald classics.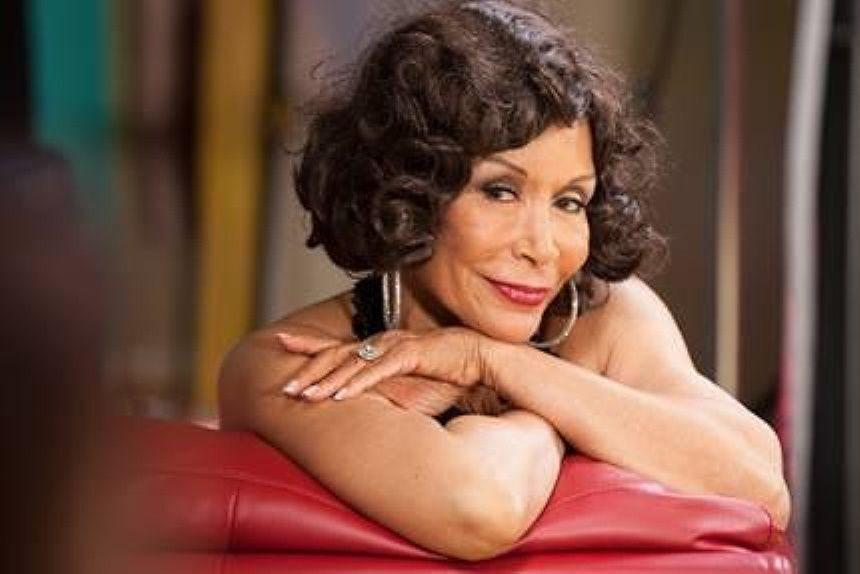 Payne is best known for her career in music during the mid–1960s through the mid–1980s. Her most notable record is her 1970 hit single, "Band of Gold." Payne was also an actress in musicals and film, as well as the host of a TV talk show. Payne is the older sister of Scherrie Payne, a former singer with the American vocal group The Supremes.
In 1956, while at Hutchins Middle School in Detroit, Michigan, Payne appeared on the nationally televised "Ted Mack's The Original Amateur Hour," singing jingles. She was featured on WJR radio's "Make Way for Youth," in addition to many other local television and radio shows. When she graduated from high school, Payne began touring with Pearl Bailey's musical review and sang with the Duke Ellington Band. Payne's first album was "After the Lights Go Down" for ABC's Impulse Records in 1962.
Moving to New York City in 1963, Payne made appearances on "The Tonight Show with Johnny Carson," "The Merv Griffin Show," and "The Dick Cavett Show." In 1964, Payne joined the Four Tops, Billy Eckstine, and Nipsey Russell on the Quincy Jones Tour. Payne was understudy for Leslie Uggams in Broadway's "Hallelujah Baby!" in 1967; she also performed in the Equity Theatre production of "Lost in the Stars." Stardom for Payne began when she signed with Invictus Records, a label run by her old Detroit friends Brian Holland, Edward Holland, Jr., and Lamont Dozier (formerly of Motown) in 1969.
Payne hosted "Today's Black Woman," a talk show, in 1980 and 1981, before joining the cast of Duke Ellington's "Sophisticated Ladies" in 1982. Payne also starred in productions of "Ain't Misbehavin'" with Della Reese, "The Blues in the Night," "Jellies Last Jam" with Gregory Hines and Savion Glover in the 1990s. Payne's film appearances include: "Private Obsession" in 1995; "Sprung" in 1997; "Ragdoll" in 1999; "The Nutty Professor II: The Klumps" in 2000; and "Fire and Ice" in 2001.
Tickets to "A Tribute to Ella Fitzgerald" are $45 and available online or by calling 215-862-2121.