The Mahogany Corvette | The Jalopy Journal The Jalopy Journal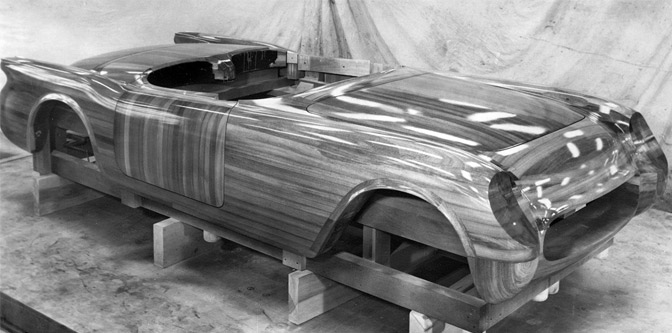 "Ryan, I know you don't like Corvettes a great deal but I imagined you might have an appreciation for these original Corvette bucks produced of Polynesian Mahogany."
Wait around. What? I essentially appreciate Corvettes and frequently rank the '63 split window as one of my most loved automotive layouts of all time. I necessarily mean if Invoice Mitchell imagined of it, I most likely favored it. He's my dude and the Corvette was his newborn.
See, it's not at all that I do not like Corvettes. It is just that I refuse to be blinded by the historic internet marketing of the marque. Whilst I know the Corvette was a excellent sports activities car or truck, fairly talking, I also consider it to be a shitty race car or truck. That is it.
I've got no shade to throw and do actually have a genuine appreciation for the car or truck. These Mahogany molds, for illustration, were carved by a person named Robert Morrison and his workforce at Molded Fiber Glass Companies. They were being utilised to develop the first Corvette overall body that debuted at the Motorman in 1953.
For each and every fiberglass section on the Corvette, a mildew was taken from the mahogany illustration. This mildew was then utilized to hand lay the ultimate fiberglass section. It was painstaking and took hours on end to reproduce even the smallest of panels.
Later on, GM prepared on producing the output automobile out of metal or maybe even aluminum. But Robert ongoing to thrust GM in the direction of fiberglass as the product of the upcoming. Points appeared bleak on that entrance until finally Robert obtained a connect with in the center of the night time from GM – they experienced decided to go ahead with a production glass entire body.
The resulting enterprise funded Robert and his businesses for many years. Finally, GM was equipped to outfit their own manufacturing unit to deal with the elements in household and all of the molds that Robert produced were being destroyed. As much as I know, these visuals are all that are left of Robert's work…